A sewage treatment plant in North China was completed in July 2001, and was officially put into operation in October 2001. The design scale is 50,000 m3 / d, using the Obert oxidation ditch process. In the early stage of the design, it was designed according to the Class B emission standard of the "Emission Standard for Pollutants from Urban Sewage Treatment Plants". With the requirements of environmental protection emission indicators becoming stricter, the standard has been raised to the Class A emission standard. Coupled with the changes in the residents 'dietary structure, the influent pollutant indicators all exceed the design index of the wastewater treatment plant, which can only reduce the load operation and can only treat 27,000 to 28,000 m3 / d of water. In the case of increased drainage during holidays, ammonia nitrogen and total nitrogen are at risk of exceeding the standard.
  In order to achieve the goal of stably reaching the discharge water pollutants, and to solve the problems of ammonia nitrogen exceeding the standard and total nitrogen exceeding the standard, it is nothing more than to transform the original process. The technical personnel of Making Green Environmental Protection Technology (Shanghai) Co., Ltd. divided the content of the renovation into two categories: capacity expansion and technological improvement according to the influence of factors such as site restrictions, renovation funds, and the introduction of new technologies. Capacity expansion, as the name implies, is to add sewage treatment facilities on the basis of the original facilities, and use the method of extending the hydraulic retention time to make up for the design defects of the original process; technical transformation is to transform the existing facilities, production process conditions and auxiliary facilities to strengthen biochemistry Response, improve biochemical efficiency, make up for system design defects.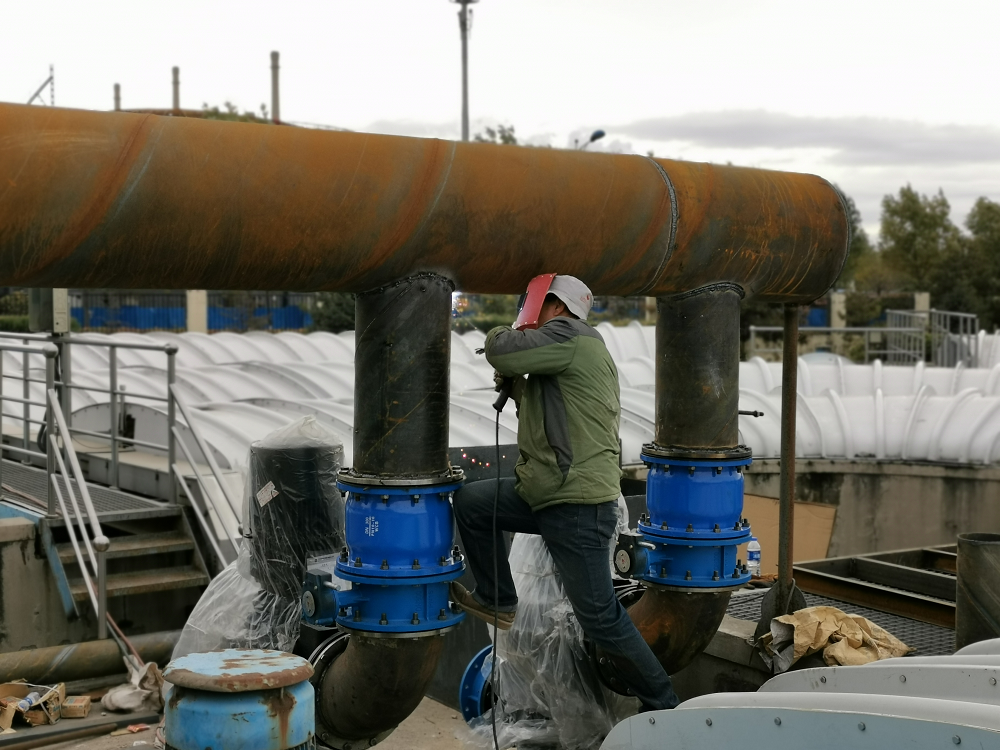 The difficulty of this project is that the water cannot be stopped for reconstruction, and normal production cannot be affected. The Making Green environmental protection technical team has made on-site professional evaluation, careful planning, and rigorous accounting. It proposes the following table to improve the bottom exposure under non-stop water conditions, increase the nitrification liquid reflux and other standard-raising measures, and the amount of treated water after the transformation is increased to 40,000 m³ / Above d, and the pollutants of various projects have stably reached the Class A emission standard, which has been unanimously approved after repeated evaluation by experts. The project started on November 28, 2019. In order to be completed before the impact of heavy water on the eve of New Year's Day, the Making Green Project Department quickly increased the input of manpower, material resources and various mechanical equipment to formulate a detailed construction schedule plan in just 20 days. Completed. At the completion acceptance site, the superior leadership unit and the user unit highly praised Making Green Environmental Protection, and truly achieved the quality project of "high quality and fast effect, customer satisfaction".